Descrizione
The lamps of 900 Premium series owe their huge popularity to the best quality / price ratio and a minimal failure rate.
LD902 lamps are the next model of the new series 900. Thanks to theirs compact and universal dimensions they have perfect application to the fog lamps.
HP LD902 model was created using modern technologies used by leading manufacturers of automotive lighting. High Power LEDs, placed on top of the lamp, produce a strong light of cool white colour, which is reflected from the mirror of lamp. This solution gave very good illumination of the lamp, and in consequence, a large amount of light. Additional advantages of the product are the best materials they are made off, a fuse mounted on the power cord and vent regulating pressure and temperature of the lamp. The perfection of so many details ensured safe operation and a long life of LEDs, which reaches up to 100,000 hours of driving. External control unit, responsible for controlling the turning on and off of the lights, supports the voltage 9-16V typical passenger cars. Moreover, the use of masking flanges allow aesthetically hide discrepancies in the sizes of mounting holes.
Lamps are approved for use on the roads throughout the European Union. The approval is stamped on the lens of the lamp.
Product benefits:
– The best quality / price ratio
– Trouble-free after-sales service – no complaints
– Universal size
– top quality materials
– E-mark
The set includes:
-2 lamps, 4 LED HP
-Wiring
-Mounting elements
-Mounting instruction
-Warranty
-Packaging with barcode
Specification:
Dimensions: diameter:70mm, depth: 36mm
Colour: Super White
Number and type of LEDs: 4x LED HP
Voltage: 9-16V
External Control Box
E-mark: E4
Symbol: LD902
Condizioni di vendita:
PAGAMENTO: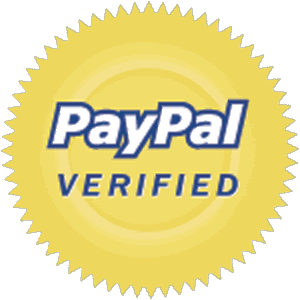 Pagamento con bonifico bancario, paypal, contanti alla consegna, contrassegno
Spezione:
CORRIERE SDA O POSTA PRIORITARIRA.
Per qualsiasi chiarimento contattatemi, sarò felice di darvi una risposta nel più breve tempo possibile.